All tickets are mobile
Here are a few tips for handling your mobile tickets:
1) Download the Houston Texans Mobile App BEFORE you get to the stadium.
2) Have your phone set to the highest brightness level.
3) Make sure you have a full battery charge before you head to the stadium.
4) If you are attending with guests, transfer (forward) each person their own ticket in advance.
For a detailed guide on how to use your mobile tickets, CLICK HERE.
Getting to the stadium
Make getting to NRG Stadium as easy as 1, 2, 3!
1) Buy your parking ahead to save time and ensure you have a parking space!
2) Plan your travel accordingly, multiple parts of I-610 are under construction on the way to the stadium. Give you and your party enough time to get to the stadium on time!
3) Have your Houston Texans App open to your tickets before you hit the scanners to help save time getting into the stadium.
CLEAR BAG POLICY


Follow the guidelines below to ensure you are only bringing an approved bag. For the full bag policy, please CLICK HERE.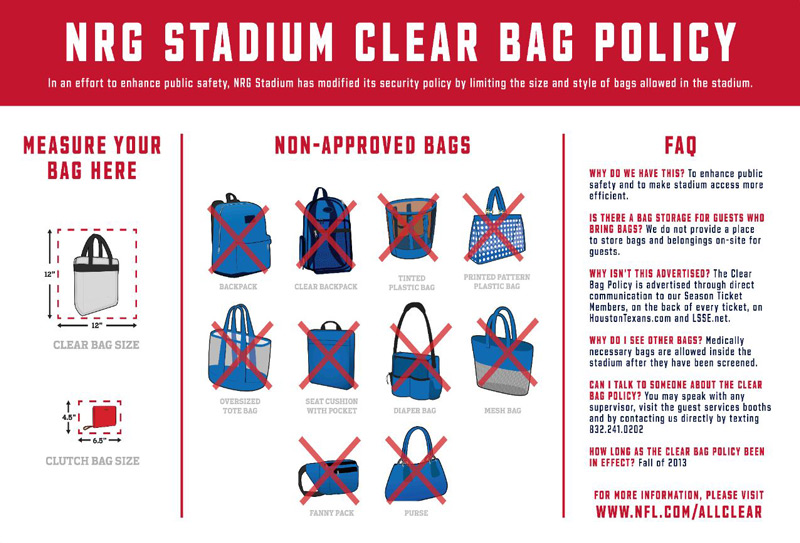 Additional STADIUM information
To learn more about NRG Stadium, CLICK HERE.